!bgsound src="http://nersp.nerdc.ufl.edu/~mtanner/bee.wav" loop="1">

<! ALINK=current (Actual), VLINK=old, LINK=virgin link>


BadAssBees Index

Mt Elliot Pointer



Mt Elliot is about 30km up the Ahaura River,
southwest of Ahaura.
The Mt Elliot range rises 1320 metres from the valley floor to 1462 metres.
Click the Local map below, to go to the zoomable map...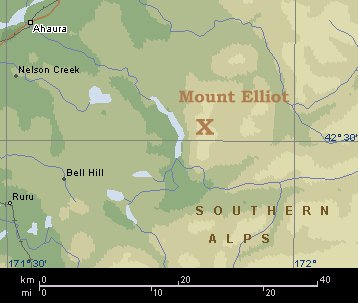 Where is Mt Elliot? (Zoomable Map site)

BadAssBees Index

Email Me